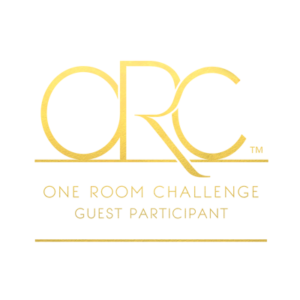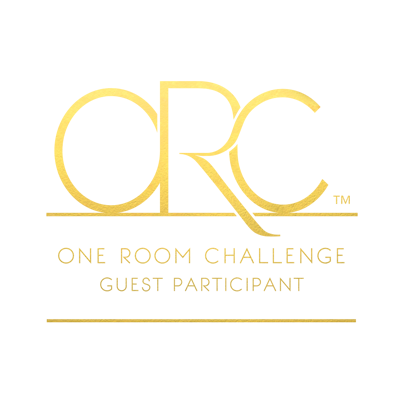 Hard to believe that week four is already here for the One Room Challenge. Madeline's room is coming along nicely and I can not be any happier with all of the choices that I found. If you are unfamiliar with the One Room Challenge, to sum it up, a wonderful blogger over at Calling it Home challenges other bloggers to redecorate a room in their home in just 6 short weeks, a challenge I have accepted twice so far. This is my second time participating (I redecorated my master bedroom last April, check that out here). I hope you continue to follow along with this fall challenge, and if you are just joining you can check out the previous weeks listed below!
Week One| Week Two |Week Three | Week Four | Week Five | Week Six
When Madeline told me, she wanted to have a mermaid theme bedroom I was a little nervous at first. We live in a pretty small area and do not have a lot of options for bedding and accessories. She is only 5 years old and I still wanted her room to look like a little girl's room, so I was in the market for a fun, vibrant and pretty quilt that would fit her style and personality and most importantly had mermaids on it. A tall order to fill but challenge accepted.
I had a lot of my own ideas when it came to what I wanted in her room, but honestly, I had to step back a bit. This is Madeline's room and I wanted her to have pretty much full control on all the design aspects (but that doesn't mean I can't help her along the way). I knew I was going to look for some choices and then show her a few different selections.
I decided to check out QE Home | Quilts Etc. online first to see if they had something that would meet all these requirements and sure enough they did not disappoint and I didn't have to look for too long.  The Little Mermaids Coverlet Set was perfect. Everything about it screamed Madeline and when she saw the picture of it on the website, there was no hesitation. She looked at me and smiled "That is my bedding mommy!"
The Little Mermaids coverlet set has these beautiful mermaids all over it (and I think that is Madeline's favorite part) and what I love about it as well, is that the filling is 50% cotton and 50% Polyester, making it light weight but still warm and the shell is microfiber, making it so soft to touch, seriously I love this set.
When I was redecorating my master bedroom last spring, I bought a coverlet set from QE Home | Quilts Etc. and I cannot say enough about the quality of this bedding. It has held up fantastically, even with two children and a husband and the price of the bedding cannot be beat! It is so affordable that it saves me money to put into accessories for the room!
QE Home | Quilts is a Canadian company based in Vancouver, BC and I love the fact that I am supporting a Canadian company. They have 70+ stores across Canada and if you find something on the website that is not available in store, no need to worry- just order it online and have it shipped to your local store free of charge.
Madeline is so happy with this bedding and she cannot wait to start using it. I told her mom must finish the room first, we do not want to risk anything happening to this beautiful bedding, and she agrees. (Although we did try it on her bed to see how it looks and as you can see from the picture below, it is beautiful!)
If you want to check out QE Home | Quilts Etc. you can go to the website https://www.qehomelinens.com/ and browse the fantastic bedding sets they have. Remember they not only have quilts, you can find duvet covers, sheet sets, blankets, bed skirts and so much more, you must go to the website and check them out!
Until next week….
Disclosure: QE Home | Quilts Etc provided me with the Little Mermaids Coverlet Set, but all thoughts and opinions are all my own.