Another week has past and I have checked quite a few things off of my to do list for the One Room Challenge. If you are not familiar with the One Room Challenge (ORC) let me explain it to you. A wonderful blogger over at Calling it Home has set up a biannual challenge for any blogger who wishes to participate. It is to redecorate/renovate any room in your home in just 6 weeks. When I first learned about the challenge last spring, I was excited to jump aboard. For that challenge I decided to redecorate my master bedroom and you can read about that here. Also make sure that you check out the other updates, I'll list them below!
Week One | Week Two | Week Three | Week Four | Week Five | Week Six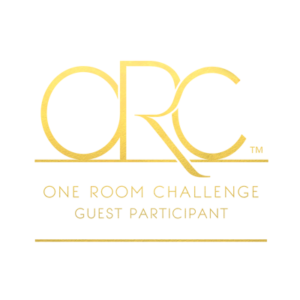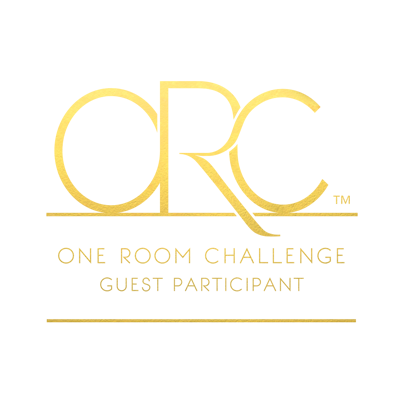 So now onto this week and my accomplishments so far. Honestly, this challenge is getting to me. I am really having a hard time getting motivated, but today I knocked a bunch of things off my ever growing "To Do" list!!
You can see that there is still a lot left to do. I painted the dresser today. I really wanted to purchase a new one but to be honest I really like the one I have and why spend the extra money if I don't have to. I used the Rust-oleum Chalked Paint and O.M.G that stuff is amazing!! I used the Linen color and it is so beautiful and crisp. I am so glad that I took the extra time to paint the dresser because it really does make a huge difference. I thought the dresser was white before and by painting it it shows that it was in fact more cream than white.
I also painted the headboard with the same Rust-oleum Chalked paint in linen white. I found this headboard on the side of the road! I couldn't believe it when I found it back May, I didn't even have this fall One Room Challenge on the radar but I knew that I wanted Madeline to have a headboard and this had the girly yet simple details I wanted.
Can y'all believe the difference? Such an easy, quick fix and changes the while look of the headboard. I can't wait til y'all see it on the bed!! Amazing!
So that is it for this week. I hope you get a chance to go and check out all the other participants and see what amazing things they are doing! Thanks for being here, take care,
Disclaimer: I purchased the Rust-oleum Chalked Paint with gift cards that were gifted to me from The Home Depot Canada but as always, all opinions are my own.